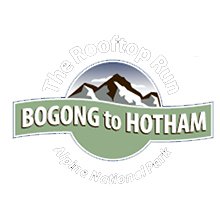 MANDATORY GEAR
The following equipment MUST be carried if the weather is fine:
Waterproof jacket with hood
Must be waterproof and not just water resistant. ie Gortex, Event or similar.
Must have sealed or taped seams.
Ensure you get a proper thermal top.
Polypro or merino.
Compression top is NOT adequate.
Technical running top is NOT adequate.
No short-sleeves with arm warmers.
Map and course diagrams in a waterproof bag
Can be a zip-lock bag.
Spatial Vision's Bogong Alpine Area Outdoor Recreation Guide 1:50,000 Scale available at all good map shops.
An alternative map is now available and comes made from waterproof plasticised paper from Rooftop Maps Bright – Dartmouth Adventure Map. This map has a great detailed version of the course.  The line diagrams can be downloaded from "Course Description-Diagrams" in the sidebar.
You need a copy of the course notes with you.
NOT an electronic one such as on an iphone, Garmin or Ambit.
Must be manual with swinging needle that can be read easily.
Can be in pack strap.
Compression Bandage (for snake bite)
Must be compression – heavy weight crepe, NOT loose crepe bandage.
Must be 10cm wide and look like this (Elastoplast or Setopress recommended).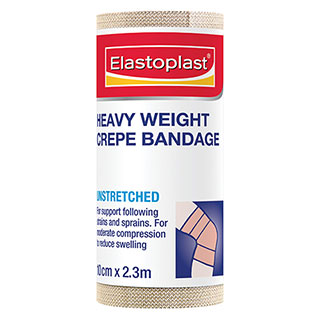 Space blanket or bag
1000 kilojoules of emergency food
This is in addition to any food expected to be consumed during the run.
Capacity to carry at least 1 litre of water
ie. bladder or bottles
Telstra Next G has best cover and is recommended.
The following equipment MUST be carried if weather is bad.
All items in the light kit plus the following:
Waterproof overpants
Thermal long johns
Compression tights do not count.
Must be polypropolene, merino or similar.
Warm beanie or buff
Gloves
Can be lightweight running gloves.
Extra 3000 kilojoules emergency food
Imagine being stuck overnight in a hut with no food!
Cigarette lighter or waterproof matches
For use in huts if needed.
PLB – Absolutely optional and for absolute emergency use only.
If you have any doubts about your gear, then there is a good change ot won't pass the check.
Without the appropriate gear, you cannot start the race. Bring spares, or check before leaving home. Only limited supplies available at Mt Beauty shops.
Light and Heavy Kits
Waterproof jacket with hood
Long sleeve thermal top
Map & course notes in waterproof bag
Compass
Whistle
Compression bandage
Space blanket
1,000 kJ food
1 litre bladder/bottles
Phone
Heavy kit (extra)
Waterproof overpants
Thermal long-johns
Beanie/buff
Gloves
3,000 kJ food
Lighter/matches
Sponsors
We choose sponsors and partners because we believe in their products.  We are confident you will be satisfied as you check them out and support them. If you have a product you would like to share with our running community, please contact us for a chat.  We'd love to hear from you.